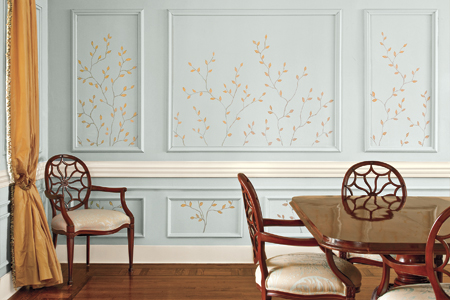 I found this pic on
This Old House
and my wheels are starting to turn with new ideas for my living room, I can't wait to get started. Even though I love the twig/leafy stuff, I'm not thinking that will make the final cut because I have to resale this house in 4 years so I have to stick to neutral BUT this is a good start for the direction I want as far as moulding and color!! Yay so excited I want to start now!
IN L-O-V-E
I just bought this Settee and I can't wait to start reupholstering it!! Once I get the color scheme going in my head, then I can get started even before we have a house!! Gonna LOVE IT!!!!
Centsational Girl
got me really excited to try this. I've read a handful of her posts and she is super talented and comes up with things I wouldn't dream of.